Female lawyers who beat RBG to the screen (for better or worse)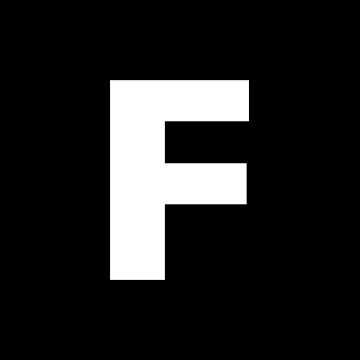 Sarah WattFeatures | 05 February 19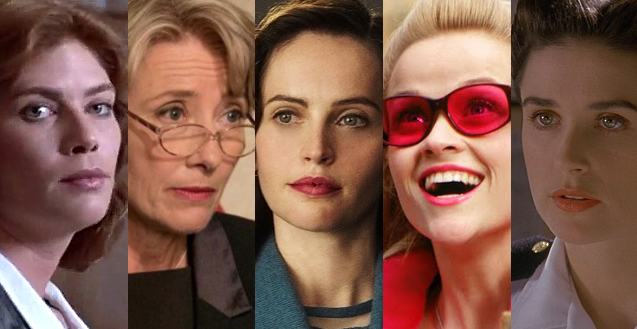 We've had female lawyers in movies for decades—but they haven't always been quite so edifying in their portrayal. In a detailed submission to the court, Sarah Watt assembles a list of notable (and possibly rewatchable) films where women have central legal roles, for better or worse.
In real life, women have been involved in the law for years—more than a century even! (In fact, New Zealand can be proud that it was here in 1897 that lawyer Ethel Benjamin became the first woman in the British Empire to represent a client in court.) But few have achieved the impact and status of Supreme Court Justice Ruth Bader Ginsburg—so it is apposite that there should be not one but two films about her amazing career, within the space of a year. Last year's documentary RBG laid some interesting groundwork for Felicity Jones' dramatisation of the great, tiny woman in this month's On the Basis of Sex—but these are hardly the first cinematic depictions of women in the law (again, for better or worse).
---
The Children Act (2018)
Most recent out of the gate is Dame Emma Thompson's stunning performance in this British film about a judge having to make a life-or-death decision to compel a young man's blood transfusion, against his own religious belief and wishes. It's seriously written, sensitively told and Dame Emma gives her character the pathos and humanity we've long since come to expect.
If you're quick, you might still be able to catch this in cinemas
---
In the Name of the Father (1993)
This film blew me away as a young, burgeoning cinephile, with its devastating story of injustice and sensational performances by Daniel Day-Lewis, Pete Postlethwaite and, again, Emma Thompson. Thompson plays the British lawyer acting for the "Guildford Four", young Irish people accused of a terrorist bombing which rocked London in 1974. The film was nominated for seven Oscars (though scandalously won none), with a Best Supporting Actress nom for the great lady.
---
The Accused (1988)
Another film which got me seriously hooked on cinema – and unwittingly sowed the seed for my training in law years later – The Accused was an unusual '80s movie in that it showcased two very strong women characters who, rather like Thelma & Louise, take on a male-dominated, horrifically patriarchal society. In what is a very gruelling watch, Jodie Foster won her first Oscar as the rape victim whose character is called into question, with Kelly "Top Gun" McGillis playing the prosecutor seeking justice.
Sign up for Flicks updates
Erin Brockovich (2000)
OK, so technically Julia Roberts plays a paralegal, not a qualified lawyer—..but the legal process and negotiation scenes make this a fascinating, character-driven tale which rightly won her an Academy Award. Roberts is sensational—she makes Brockovich feisty and smart, and that old "two wrong feet" scene never gets old.
---
A Few Good Men (1992)
Demi Moore isn't the central character here—of course she's not, this is a Tom Cruise vehicle with Jack Nicholson mostly taking the wheel—but she acquits herself well as a military lawyer who cares more about getting her client freedom than scoring points in the courtroom. A brilliant debut screenplay by Aaron "The West Wing" Sorkin, endlessly quotable, Moore's finest moment has to be her dig at Cruise's hotshot Lt. Kaffee, which can't help but feel like a real-life burn.
---
The Client (1994)
Back in the day when John Grisham was huge, Hollywood's stars flocked to take roles in his pacy legal thrillers. As the embattled lawyer defending a powerless child against an evil boys' club headed by Tommy Lee Jones' District Attorney, Susan Sarandon received a fairly predictable Oscar nomination (she had four nominations in five years, finally winning for 1995's Dead Man Walking). It's not the greatest film, nor the greatest Grisham story—but you can't fault Sarandon's work with the material.
---
Legally Blonde (2001)
It would be easy to get all righteous and up-in-arms about the portrayal of female lawyers in this comedy about a girl who goes to law school to chase a boy. However, Reese Witherspoon's Elle is actually intelligent, as seen here:
So it's all fine. Except that then in the final scene Elle wears a hot pink suit to court! With her hair out! And boobs! Although she proves her smarts and obliterates the witness' flimsy testimony due to her indepth knowledge of haircare… oh, wait. OK. Not edifying. As you were.
---
Fair Game (1995)
No, not the serious Naomi Watts movie about Valerie Plame, but the one where supermodel Cindy Crawford plays a lawyer who needs to be protected from the KGB by William Baldwin's handsome cop. I don't think we need to go into this to understand how Crawford's attorney was portrayed, do we? The poster says enough: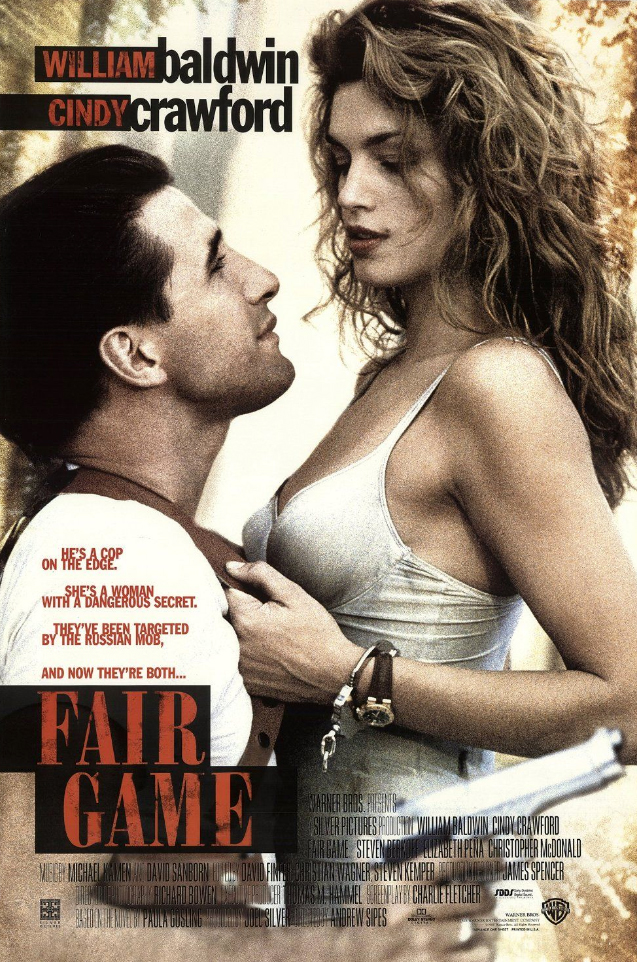 ---
Bonus TV entry:
American Crime Story: The People v. O.J. Simpson (2015)
When I was at law school, the OJ Simpson trial was happening in real time (I have a memory of waking up early to watch a key moment – perhaps the verdict? – on television, live. That's what a keen student I was). So imagine my utter exhilaration when the first season of American Crime Story hit, and gave audiences every juicy detail of the actual court case (dramatized, sure – but mostly correct). Central to the show's brilliance was its casting, and central to this cast was Sarah Paulson as head prosecutor Marcia Clark. Clark was given a hard time in real life, and Paulson manages to play her as truthfully yet sympathetically as one can, beautifully rendering Clark's prickly insecurities and heartbreaking loss without throwing her under the stereotype bus.
---
Related articles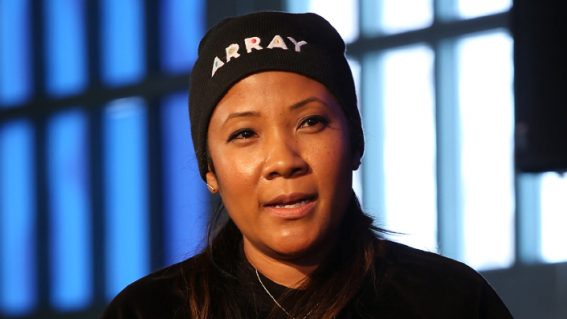 One of the many global film heavyweights participating in October's two-day summit.