New to NZ streaming services this April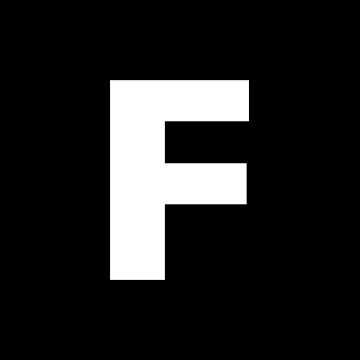 Team FlicksFeatures
The weather hasn't been the greatest. Fortunately for film fans, your stay-at-home options are lucrative this month with Wonder Woman on NEON, Interstellar on Netflix, and a heap of other Flicks favourites arriving on a device/smart TV/computer screen near you.
---
New to NEON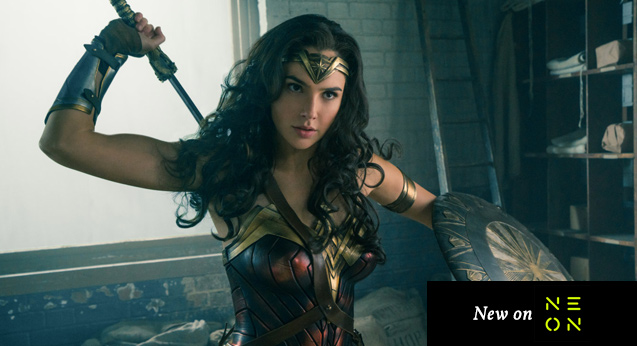 Despite not having the best track record, the DCEU produced one of the biggest films of last year – and the #1 woman-directed film of 2017 as voted by you.
"There's a sense of optimism and play in Wonder Woman that feels invigorating after the dismal death wheeze of more recent DC efforts." -Alex Casey, FLICKS
Available now | Katie Parker on how the Wonder Woman "gamble" paid off and where cinema goes from here
Rachel Weisz and Sam Claflin star in writer-director Roger Michell's (Notting Hill) adaptation of Daphne Du Maurier's classic novel.
"A dark thriller that will haunt you for days." -James Croot, STUFF
Disney's 1942 animated coming-of-age tale about the adventures of young deer and his forest dwelling pals.
The 2009 New Orleans-infused take on the classic fairy tale from the directors of Moana.
"A welcome return to form for the Mouse House and will be a holiday treat for children." -Andrew Hedley, FLICKS
Walt Disney's 1953 animated adaptation of J.M. Barrie's play about the mischievous boy Peter Pan, leader of Neverland's Lost Boys.
Gru discovers his long-lost twin brother Dru.
"Unfortunately, Despicable Me 3 exists only to sell out." -Liam Maguren, FLICKS
---
New to Netflix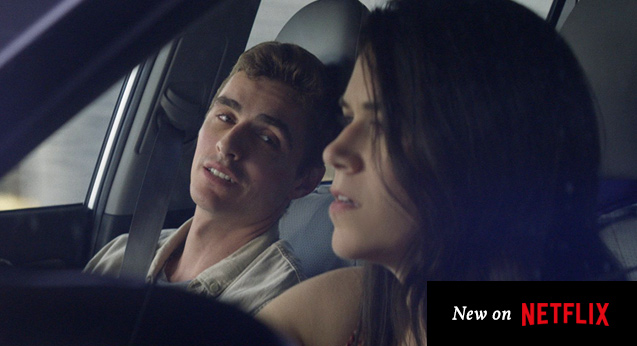 Abbi Jacobson (TV's Broad City) drives across LA with her heroin addict brother (Dave Franco) in search of a detox centre in this addiction drama that unfolds over a single night.
"The film's momentum recalls the palpable desperation in the Safdie brothers' Good Time" -Amanda Robinson, FLICKS
Oscar nominee Chiwetel Ejiofor (12 Years a Slave) plays a preacher ostracised by his church for expressing that there is no Hell.
Christopher Nolan's Oscar-winning sci-fi epic led by Matthew McConaughey and Anne Hathaway.
"If space travel, sci-fi and visual spectacle appeal, you can't look past this triumph of the imagination where the wondrous universe is the true star." -Steve Newall, FLICKS
True-story Australian comedy about four Aboriginal women, discovered by a talent scout, who form a soul musical group and travel to Vietnam to perform for troops.
"A winning combination of girl power uplift and late '60s nostalgia." -Dominic Corry, FLICKS
Bad guys are hired to take down bad guys in this DCEU action film.
"A huge, aggravating, misfire." -Steve Newall, FLICKS
Bittersweet comedy starring British acting royalty Judi Dench, Maggie Smith, Bill Nighy and Tom Wilkinson.
"This whimsical ensemble comedy pushes all the right emotional buttons at the right moments." -Rebecca Barry Hill, FLICKS
The first Bourne film, based on the novel by Robert Ludlum and starring Matt Damon.
Documentary on the women who were tested in 1961 for spaceflight, but had their dreams dashed when only men were chosen to become astronauts.
The business of aerial baby delivery is explored in this animated family comedy from the director of Bad Neighbours and Forgetting Sarah Marshall.
"What feels like a pretty thin premise ends up being the setting for some very welcome character comedy in this animated lark with more laughs than you might expect." -Dominic Corry, FLICKS
Adam Sandler and Chris Rock are opposing fathers-in-law-to-be trying to make the pre-wedding festivities work in this Netflix original comedy.
---
New to Everything Else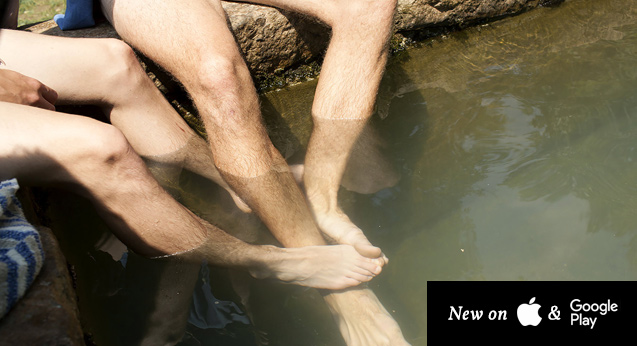 This lazy summer first-time romance earned Best Adapted Screenplay at this year's Oscars.
"A gorgeous, irresistible heartache of a movie." -Aaron Yap, FLICKS
Pixar's Oscar-winning animated family adventure follows a boy looking for a beloved, deceased relative during the Day of the Dead.
"A great family film and an even greater film about family" -Liam Maguren, FLICKS
Denzel Washington earned himself another Oscar nomination for his performance in this courtroom thriller from the director of Nightcrawler.
"It's not a role we're used to seeing Washington play… but he's never been better." -THE GUARDIAN
James Franco won a Golden Globe for playing awful, awful, awful, beloved actor Tommy Wiseau in this how-did-this-get-made feature about the shit-tacular cult classic The Room.
"Never cruel to its subject, The Disaster Artist ekes more consistent laughs out of Tommy Wiseau than any fictitious character this year." -Steve Newall, FLICKS
A midwife gets unexpected news from her father's old mistress in this French drama starring screen legends Catherine Frot and Catherine Deneuve.
"An absorbing meander of a movie, prettily shot and a touch over-scored" -LA TIMES
The surprise Box Office smash takes the board game premise of the 1995 Robin Williams family comedy and turns it into a videogame starring Dwayne Johnson, Karen Gillan, Jack Black and Kevin Hart.
"A fun lark, but despite its humour and occasional sweetness it still feels disposable." -Tony Stamp, FLICKS
Christopher Plummer, Michelle Williams and Mark Wahlberg star in this Ridley Scott ransom thriller based on the true story of the kidnapping of John Paul Getty III.
"Plummer's performance makes Getty a memorable, terrible tycoon, and bringing him in for the redo is a gamble that paid off." -Russell Baillie, LISTENER
A father and his son find themselves competing for the attention of a florist in Priscilla Cameron's feature debut.
"It is a bold and promising work, rich in imagery and led by uniformly strong performances." -FILMINK
Jackie Chan is a hardened special forces agent who fights to protect a young woman from a sinister criminal gang in this China-HK actioner.
"Features all the zesty fights, slick effects and goofy slapstick one expects from a Jackie Chan family movie" -VARIETY
Will Arnett reprises his role as Surly Squirrel in this animated adventure sequel.
"An amiable, but unmemorable animated adventure." -James Croot, STUFF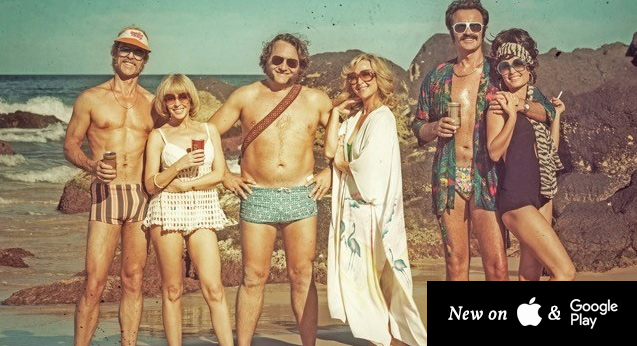 Guy Pearce and Kylie Minogue lead this comedy set in mid-'70s Australia about a beached whale, the kids who can't get enough of it, and their sexually promiscuous parents.
"A rowdy, crude and playful parody that takes an affectionate look at life in 70s Australia." -Louise Keller, URBAN CINEFILE
Steven Spielberg's historical drama starring Tom Hanks and Meryl Stree, nominated for Best Picture at this year's Academy Awards.
"A watchable, if not enthralling, account of important events" -Steve Newall, FLICKS
Gary Oldman won an Oscar portraying Winston Churchill as he leads a charge against Hitler's army in the early days of World War II.
"The cinematography is slick, the lighting moody, and Oldman's Churchill is not the only one who smells like an Oscar." -Paul Casserly, FLICKS
Matt Damon realises his life would be better were he to shrink himself in this social satire co-written and directed by two-time Oscar-winning screenwriter Alexander Payne (Nebraska).
"A disappointing film made watchable thanks to solid performances and some constantly polite chuckles." -Liam Maguren, FLICKS
Sean Baker (Tangerine) juxtaposes a group of kids' summer of childhood wonder with their parents' financial suffering in this Cannes-selected drama.
"Features a largely unknown cast, no moralising or easy redemptions, and tells us more about life than it does about movies." -Matt Glasby, FLICKS
Documentary on writer and illustrator Sheila Natusch, retracing a long life dedicated to sharing her love of New Zealand's nature and history.
"One of those 'they don't make 'em like that anymore' pieces of work that can't help but leave you smiling." -Graeme Tuckett, STUFF
Thomas and the remaining Gladers square off against the WCKD organisation for the last time.
"Should satisfy franchise fans, if not doing much more…" -Steve Newall, FLICKS
Anime feature adaptation of Fumiyo Kono's manga series which follows a young bride and her new family living near Hiroshima during World War II.
"A celebration of those who continued everyday life over the sound of death knocking on the door." -Liam Maguren, FLICKS
Arnold Schwarzenegger leads this action comedy as the world's greatest assassin who becomes the target of lesser, jealous hitmen.
"It's little more than a diverting sketch, but its characters justify its ninety minutes, and Killam's unremitting enthusiasm is occasionally contagious." -VILLAGE VOICE