NZIFF 2019 mini-reviews (H – L)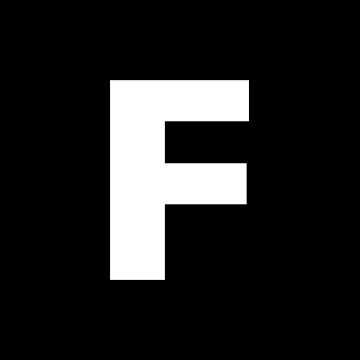 FlicksFeatures | 28 July 19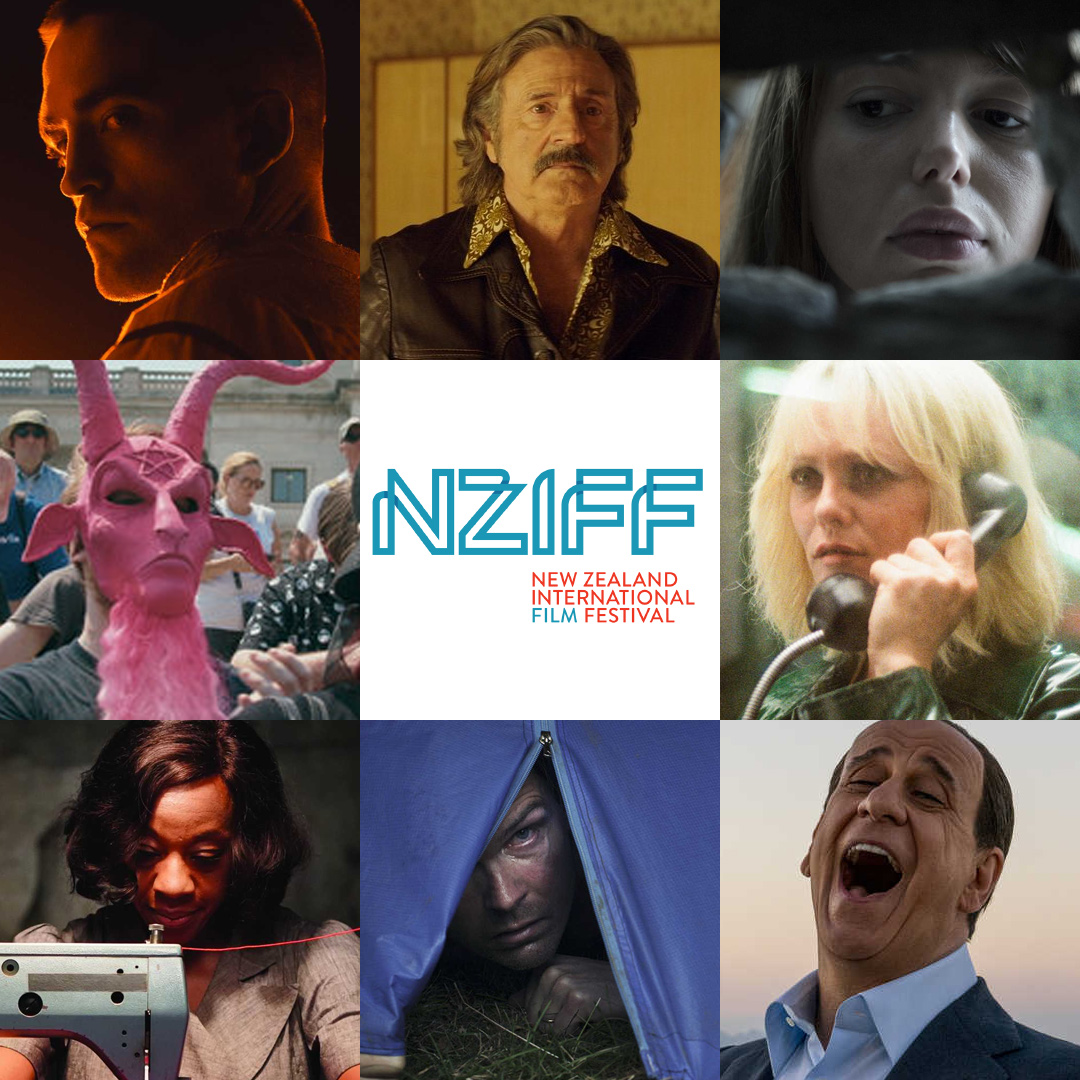 Our team of writers are submerged in NZIFF 2019—here are their thoughts on the films they've seen titled from H to L.
---
Hail Satan?
Just in case you needed more proof that America is, indeed, buck-wild, Hail Satan? is a helpful reminder. The doco follows the Satanic Temple, a religious/activist group whose aim is to call out the American state's interactions with the Christian faith. It's very fun to watch, and the members of the Temple in the film are very intelligent and inventively funny. I would have liked to see the film take a more critical look at the group itself: there are a few moments missed (or avoided?) where this documentary could have become a broader story about the internal politics of an activist organisation. However, it's a highly entertaining ride. I mean, who doesn't want to watch a bunch of goths try and erect a statue of Baphomet next to the Ten Commandments? -RACHEL ASHBY
A NZIFF scheduler must have had fun locking in an 11am Sunday screening of this, and a sizeable congregation arrived ready to embrace. Following The Satanic Temple from first forays into public activism/media stunts, and into greater prominence thanks to the ease with which political bigots and Fox News in the US whip evangelicals into a furious fervour, Hail Satan? personalises the organisation, captures some of its greatest hits. A fun watch, slightly frightening in how they're opposed, perhaps not a strong enough interrogation of TST for my liking.  -STEVE NEWALL
Hale County This Morning, This Evening
An immersive realist portrait of a black community in rural Alabama. I keep coming back to different scenes; a kid standing on a horse; boys playfighting in the changing rooms before a basketball game; a hurricane coming in; a teenage couple embracing each other beside a cop car; a toddler running back and forth, tiring himself out. Only let down by its distracting intercutting title cards, Hale County is a generous, intimate film that always feels respectful of its subjects. -AMANDA JANE ROBINSON
High Life
Claire Denis after watching Under the Skin: "Hold my beer." Inwardly cosmic anti-sci-fi sculpted from primordial goop by a visionary aesthetician at the peak of her free-associating powers. -AARON YAP
This quiet, unhurried story of death row inmates sent into space for a probably-doomed black hole mission (and some fun breeding experiments on the side) will definitely not be for everyone—especially those with an aversion to bodily fluids. If you're a fan of director Claire Denis, however, or just weird, slow thoughtful ruminations on nature and nurture and death then High Life is a stunning piece of thoughtful, haunting cinema which I really loved. Bonus points for beautiful angel Robert Pattinson making me briefly think babies seem kind of nice. -KATIE PARKER
The baby and Robbo had some heartwarmingly organic scenes at the beginning, I kinda liked the grungy spaceship and lead in to the story with some spooky eerie imagery as the dead are released, however the drifty mopey pace and lack of character development started to get to me after half an hour and I found myself wishing I either had more wine, or had imbibed less wine. A boy teen in front of me giggled, gasped and snorted with unrestrained titillation at Juliette Binoche's silly Doctor Dibs antics, Andre 3000 grew some killer weed, aaaannnnd there was a LOT of sperm. -SARAH VOON
I think a story about death row inmates being shot into space with the Frankenstein of sex scientists shouldn't be taken as seriously as it is here. Weak side-characters don't help, neither does a script that makes them say things like "big booty girl". Still, I appreciate the shoebox sci-fi production, themes surrounding humans vs nature, and the dynamite performances from Robert Pattinson, Juliette Binoche, Mia Goth and one extraordinary baby. -LIAM MAGUREN
Loved daddy Rob Pattinson, loved Juliette Binoche's thigh-length hair, loved model-actress Mia Goth. I think I'd hoped for a more fun existential sci-fi sex horror, for some reason. But very Claire Denis. Lost strangers doomed to drift through space for eternity could be all brutality and bleakness, but Denis brought a much-appreciated humanism. One of those films that makes you want to read every interview. -AMANDA JANE ROBINSON
Painfully slow and moody, Claire Denis' existential sci-fi may be set light-years away in a spaceship travelling to a black hole, but it's still not quite as interesting as paint drying. Not much plot, but there's always Robert Pattinson's thousand-yard stare, Juliette Binoche in a sex-machine thingy, dogs, a baby and lots and lots of bodily fluids. Art, eh? –ADAM FRESCO
The Hole in the Ground
Reminiscent of 2014's Goodnight Mommy, The Hole in the Ground follows a single mother whose otherwise pleasant son turns suddenly odd after a jaunt in the woods—leading her to the chilling conclusion that he has been replaced by something sinister. Starting strong with a great premise and a compellingly creepy mystery, however, sadly this potential is squandered as the action gets underway. With a litany of missed opportunities and an underwhelming third act, The Hole in the Ground is not a terrible watch—but also not the most memorable one either. -KATIE PARKER
In Fabric
This is about as film-festy as a movie can get, and I loved it. It's weird, it's funny, it's a bit gross and it's a lot of fun. Lush colours and retro styling lure you in, the bonkers script and excellent cast will get you in the guts. Big art-school vibes, but, thankfully, not taking itself at all seriously. -RACHEL ASHBY
Stylish 70s horror noir and quite batshit cray, In Fabric begins with a fabulous retro title sequence before diving into the journey a possessed scarlet dress takes after being purchased by recently-separated weary bank clerk, Sheila (Marianne Jean-Baptiste). Fiendishly entertaining and darkly kinky with comical turns aplenty (bleeding mannequins, Brienne of Tarth playing a dominatrix-y life model, a Mighty Boosh bank manager) the storyline drift into substance-lacking crackpot in the second half is a minor niggle. Cult worthy production and costume design. -SARAH VOON
I'm not a fan of Peter Strickland's previous films, but his latest lands with blissfully bonkers aplomb. A stylish, perverse and often hilarious collision of genres, fetishism and, yes, killer fashion. -ADAM FRESCO
A class conscious femme euro-horror dream set in department stores sales season ft. a cursed dress, a beguiling shopgirl and kinky mannequins. A brilliant first half that lost steam slightly but picked up again by the end for a perfect final sequence. Entirely nuts, but so funny. The best time I've had as an audience member at NZIFF so far. -AMANDA JANE ROBINSON
Funniest, slickest, weirdest, arguably most accessible Strickland yet. I'm more Team Jean-Baptiste than Leo Bill, but 100% my bag: horny, elegantly absurd Euro-occult pastiche spiked with Bunuelian venom. -AARON YAP
Peter Strickland's latest is also his outright funniest, not lacking in the ultra-stylised look of previous outings Berberian Sound Studio and The Duke of Burgundy, but also not shy about tons of outright gags to sit alongside some of the can't-help-but-laugh absurdity. Fatma Mohamed is a deadpan revelation as department store sales assistant/occult something-or-other Miss Luckmoore, whose virtually every utterance or facial expression brought the house down. A bonkers crowdpleaser (bonkers film or audience, you be the judge) from a filmmaker who evidently has something against bosses, who vary here from friendly-oppressive to outright-oppressive—or jizzing across the screen while watching… you'll see. -STEVE NEWALL
It Must Be Heaven
The Palestinian conflict and Buster Keaton-style silent comedy may seem an unlikely pairing, but it's one that Elia Suleiman's been milking for several movies now. It's an uneasy mix, but this worked for me where Divine Intervention didn't, as Suleiman eventually leaves Palestine for Paris and New York, only to take the internal state with him, externalised. As with most setpiece-based films, it can be lumpy—the scene ogling girls in Paris is a bit regrettable—but its heights are glorious, its meta-conceit (Suleiman spends most of the time trying to get a script about Palestine funded) is hilarious, and its quietly suffused anger and sadness only builds in weight. -DOUG DILLAMAN
Jacquot de Nantes
For those of us who remember when auteur-driven retros were a regular staple of NZIFF, this year's crop of Agnès Varda features was a blessed return to the past. The inclusion of Varda's ode to her dying husband, which I've never been able to see until now, was a particular delight: this love-letter to Jacques Demy is one of the great acts of amour in cinematic history, combining dramatic re-creation of stories from Demy's youth with then-present day footage of the dying Demy and clips of his films which show how his past bubbled into his creative life. If it sounds confusing on paper, it's nothing but assured, compassionate and spell-binding in execution. With the death of video stores, it's harder than ever to see classics: let's hope for more next year. -DOUG DILLAMAN
Judy & Punch
Mirrah Foulkes's first film tackles sexism through the myth behind the violent marriage of Punch (Damon Herriman), and Judy (Mia Wasikowska). The mix of magic and realism doesn't always work, and the script can be a bit heavy-handed, but the top-tier acting, cinematography and creativity throughout kept my brain entertained. -ADAM FRESCO
An incredibly ambitious debut feature from writer/director Mirrah Foulkes, Judy & Punch fails to land all its, erm, …punches (sorry) but delivers something truly affecting along the way. A postmodern tragicomedy in Restoration-ish style, Foulkes' exploration of the problematic truths that propel Western histories' most famous puppet show (sit down, Kermit) provides plenty of prescient food for thought. File somewhere between Arthur Miller's The Crucible and Cloud 9's The Tribe. -SARAH THOMSON
A misogynistic puppet show doesn't deserve a dry Oscar-baiting biopic and feature debutant Mirrah Foulkes happily goes the other direction with this made-up anti-period piece origin story with lashes of black comedy and another compelling scumbag performance from The Nightingale's Damon Herriman. More dialogue sharpening would've helped raise it to the level of The Favourite. Mia Wasikowska feels oddly sidelined for most of it. -LIAM MAGUREN
Kind Hearts and Coronets
This 70-year-old British satire holds up remarkably well, aside from the shocking-by-today's-standards sexism of the times. Alec Guinness is superb, playing all eight members of the ill-fated D'Ascoyne family, and Joan Greenwood wickedly fun, in director Robert Hamer's expertly shot, pitch-black comedy classic. -ADAM FRESCO
Knife+Heart
To be honest, a bit surprised that this over-delivered on its gay-allo premise. Much of the credit goes to Vanessa Paradis's powerful lead performance as a talented, troubled porn director who weaves the real-life murders of her cast and crew into her latest opus. Confidently holding its tone, weaving in plenty of humour and assisted by a hilariously watchable supporting performance by Nicolas Maury, working on both sides of the porn camera, some of the content may be too much for some, but comes together as more than merely a conceptually interesting tribute to retro giallo.-STEVE NEWALL
This French slasher set in the gay porn industry in the late 70s was mostly good fun. It had all my favourite elements of cinema; character faces, phone booths, women speaking French, characters going to a porn theatre, neon on 35mm, red leather boots, a mysterious cold case, lamps. The narrative was whatever but for me, style was enough, and Vanessa Paradis was so good in the lead. An unfortunate and unnecessary sexual assault scene was the only thing holding it back from being one of my top picks. -AMANDA JANE ROBINSON
A lurid mix of softcore gay porn and old-school slasher style violence, this French romp is cool but not as fun as it should be. It's an exercise in style over substance, which is fine if the style is good enough, and for me, it mostly wasn't. It was boring and enjoyable in about equal measure as a result. -DANIEL RUTLEDGE
Koko-di Koko-da
A trio of weirdos terrorise a grieving couple on the most depressing-looking camping holiday ever in this atmospheric, if slightly uncooked, horror fable. Employing a Groundhog Day-esque looping narrative—every time the pair are murdered, they wake up to face the same brutality all over again—Swedish director Johannes Nyholm creates a heavy atmosphere of dread that, while effective, does not quite get the emotional payoff one might hope. Still with effectively spooky imagery, minimal gore and a very good cat actor, Koko-di Koko-da is a pleasantly chilling and beautifully-shot rumination on the horror of grief. -KATIE PARKER
Koyaanisqatsi
As I sat in the fourth row of the Civic, waiting for Koyaanisqatsi to start, I got talking to the guy in front of me, who had seen it when it first opened in the front row of Charley Gray's Cinema (now The Capitol) 35-odd years prior. He remembered being swept away, and I had the same memory (albeit from watching it at home), and I got nervous: would it hold up to our memories? Spoiler alert: hell, yes! Say what you will about Andrei Rublev (and I'll probably agree, because it's fantastic), but for me, Koyaanisqatsi was the religious experience of the festival, with the 20-minute fast-paced ostinato of precision editing and time-lapse photography in the back half reducing me to a puddle of ecstatic glee. -DOUG DILLAMAN
La belle époque
Fine for airy sweet nothings blown in your face for two hours. Struggled with counterintuitive breakneck pace and operational logistics of its Westworld-weight central conceit. -AARON YAP
Big, bold, lushly ludicrous romance, in which a cartoonist leaps back in time to the 1970s, is a funny, moving, intelligent and lovingly crafted crowd-pleaser. Director Nicolas Bedos captures the spirit of a bygone age of quirky film fantasy, giving it a dynamic 21st Century spin. With stars Fanny Ardant and Daniel Auteuil giving their all, it's an unashamedly old-fashioned, soppy, sentimental, melodramatic and marvellous Gallic cinematic treat. -ADAM FRESCO
The French love child of The Truman Show and The Piña Colada Song, La Belle Époque (written and directed by Nicolas Bedos) is a crisply delivered and uniquely French comedic commentary on romance – both new, exhilarating and volatile, to the boredom and depression infiltrating a forty year relationship. Deftly edited, with a time travelling soundtrack, and tight, witty performances from the core cast, the journey with Victor (Daniel Auteuil) a jilted ageing cartoonist who travels back to 1974 via a Westworld-esque fantasy game to the day he met his love, is wryly nostalgic, clever and charming. -SARAH VOON
This French slice of boomer romantic nostalgia wish-fulfilment unexpectedly charmed me, its premise (company creates extremely immersive fantasies) remarkably easy to swallow. Thankfully the grumpy technophobe qualities of lead Daniel Auteuil quickly give way to cheeky playfulness and emotional depth as he relives a totally fake yet seemingly authentic romantic recreation of the start of his now-failed marriage. Hints of whimsy don't overwhelm, the film enjoyably poking fun at all of its characters, and with moments showing no-one does adultery or arguments quite like the French. -STEVE NEWALL
What a fucking beautiful movie. A Westworld-like set-up is used to tell a unique, refreshingly original tale that's in turns hilarious, fascinating and often also moving. There are a few twists and turns before it ends with a climactic scene that says something achingly gorgeous about both age and love. -DANIEL RUTLEDGE
Super playful, funny and inventive farce-within-a-farce that might just convert anyone in the 'I can't do subtitles' camp. Though one subplot gifts a gaping asshole with undeserved happiness, I admired the film's willingness to call bullshit on nostalgia while also providing a really sweet romance-redemption story between two very flawed characters. -LIAM MAGUREN
Le Bonheur
Visually sumptuous with a colour palette and composition to die for, this 1964 romantic drama by Agnes Varda requires a certain concentration to follow, the acting seemingly stilted and unnaturally posed compared to much of today's film. However, the genius lies in the layers as it hovers around the age old importance of appearances, of the perfect looking family life (as exemplified by real life couple Jean-Claude and Claire Drouot playing François and Thérèse—with their real life two young children).  The impending tragedy of François' affair is bathed in sensuous summer weather, glorious colour and polite smiling dialogue. -SARAH VOON
Sumptuous. Leisurely. Agnès Varda's picturesque look at a 1960s nuclear family so idyllic, it's somewhat disturbing—and boy does it nail that point home in the end. In Varda by Agnès, she described the film as a juicy apple with a worm in it. Too true, though it hit me more like a bitten apple with half a worm in it. -LIAM MAGUREN
Les Misérables
Director Ladj Ly's brings the themes of Victor Hugo's novel bang up to date in this gritty, modern French tale of Paris ghetto cops and gangs, corruption and twisted morality. It's Training Day by way of La Haine with powerhouse performances, convincing characters and a gripping, twisting, unpredictable narrative that thrills, chills and holds a blood-splashed mirror up to society's ills. Heart-pumping, adrenalin-soaked, and raw in fury and feeling, this is a thriller with something to say, and no apologies in saying it. Highly recommended for fans of stark, realistic, uncompromising cop and crime dramas. -ADAM FRESCO
Long Day's Journey Into Night
Struggled a bit to keep up/awake through the opening hour-plus of this noir-ish romantic drama… And then the crazily ambitious hour-long one-take 3D segment arrives, sorta uniting the audience (at least in the action of putting on glasses). Still confused when it wrapped up, but it left me intrigued and hopeful that when I'd found the pic hard to follow it maybe wasn't so much a total fault of my faculties. -STEVE NEWAL
This movie broods so hard, the lead lights a new ciggy with an old ciggy. Would've been too much for me had it been a straight story. Thankfully, it's not. This one's for the lovers of dream logic (you know who you aren't), using a serene soundtrack and how-the-hell-did-you-do-that cinematography to float through fractured memories before threading them compellingly with the much-talked-about 3D one-shot. I didn't fully get it and those dumb glasses still aren't worth it but this one snuggled into my head and will stay there for a good long while. -LIAM MAGUREN
Out-of-body, opiated neon-noir with brazen Tarkovsky nods. Great case for 3D not as spectacle but stoned-as-shit Joe reverie conjuring. A languorous bath I'm still swimming in as of writing. -AARON YAP
Loro
The stakes, and accordingly audience interest, seem at their highest in the first hour or so of Paolo Sorrentino's 151-minute Loro. That's when the film is most interested in a couple seeking to gain influence with former (and would-be returning) Italian PM Silvio Berlusconi—by building a coke-fuelled harem with which to get his attention. When Berlusconi eventually arrives on screen, he's a hilariously-depicted figure, but somehow the fun, satire, and sting go out of this the longer it runs. -STEVE NEWALL
Paolo Sorrentino's satirical musings on the Italy of Prime Minister Silvio Berlusconi (a fittingly grotesque Toni Servillo) is a relentless parade of nudity, drugs, and vacuous, self-obsessed, greedy, rich elitists. Riccardo Scamarcio acts his socks off (literally), trying to attract Berlusconi's attentions by hosting a lavish orgy in the villa next door, but it gets dull fast. A beautifully shot Caligula in suits that, in satirizing soulless material greed, ends up a shiny, hollow bauble of reflected excess. -ADAM FRESCO
---
NZIFF 2019 mini-reviews index:
Related articles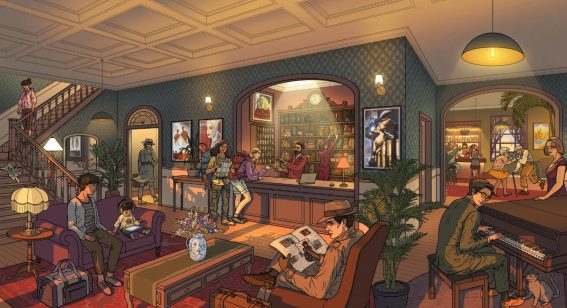 Our thoughts on all the films we're seeing at NZIFF.