NZIFF's Bill Gosden on the festival's cracking 2018 programme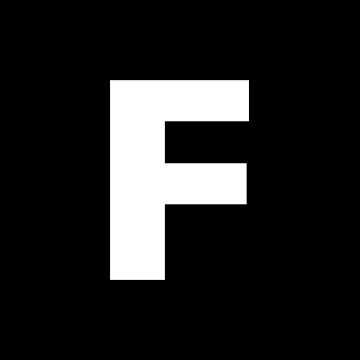 Steve NewallFeatures | 03 July 18
Every year the NZ International Film Festival blows film fans out of the water with its selections. So far we've seen the announcement of a strong batch of local pics, a whopping 30 films from Cannes, intriguing retrospective titles to honour the festival's 50th anniversary in Auckland and with the release of the full programme last week, we found a bunch more NZIFF selections we are looking forward to.
Festival director Bill Gosden was kind enough to field a few questions about this year's picks…
---
FLICKS: This year's programme has the usual great assortment of titles that film lovers have been hoping for, seen honoured at festivals, or simply jump out of the programme with other recognisable details like a familiar actor or director. What's the one film you'd enthusiastically recommend this year that readers probably haven't heard of?
BILL GOSDEN: I am not sure that everyone here has caught on yet to the Cannes buzz about Burning. I have been persuaded by everyone I know who saw it to save it for the giant screen. So, not for the first time, I enthusiastically recommend a film I have yet to see for myself.
I'm assuming everyone who saw Ida is turned on to Cold War already. If not, check out the trailer, which definitely gets it right. Dazzling.
Tell us a little about your choice of Opening Night film, and why it's kicking off the festival.
Birds of Passage. It's bold, original and on the grand, Civic/Embassy audio-visual scale.
How many films were vying for that spot this year, and how tough was the decision?
It's always great to open Auckland with an Auckland film. Yellow is Forbidden was tempting, but it also seemed perfect for that coveted Sunday afternoon occupied a year ago by My Year with Helen. Failing that, something new and surprising, probably from Cannes. The moment I saw it, Birds of Passage was the one.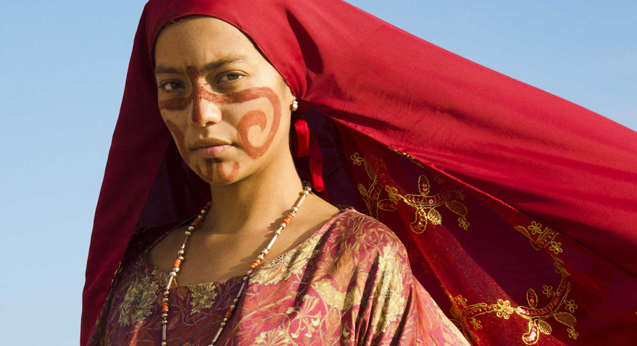 You've announced a very good whack of Cannes films. I imagine it can get a bit nerve-wracking. How close to the wire do you get in securing these?
You might be surprised how many Cannes premieres turn out to be works in progress, whisked off the table for fine tuning, or for a US Fall premiere (usually Toronto). In the latter department our one big disappointment this year was Bi Gan's Long Day's Journey Into Night. (The only winners there are NZIFF staff who won't have to hand out 3D glasses in 2018.) Otherwise, what we asked for was what we got… eventually. Capharnaum was this year's nail-biter, the last one in.
Among these, including Palme d'Or winner 'Shoplifters', is Gaspar Noé's 'Climax', which probably isn't for all tastes… Do you expect anyone to comically exclaim "really?!?" as a battered audience member did at a particularly brutal moment of 'Enter the Void' a few years back?
I doubt the comedians in the house will be audible.
Speaking of the most highbrow films from Cannes, of all the crowd-pleasing films we could have sponsored, can you work out why we chose 'Mandy', a hallucinogenic revenge film starring Nicolas fucking Cage?
Yes, we love Nic, but you guys should get out more.
Sign up for Flicks updates
Reaching the 50-year milestone in Auckland is an almost unthinkable achievement for a cultural event. How is it that the festival has remained so enduring?
Short answer: we have aimed to stay lean, nimble and audience-focused in an ever-changing landscape, and to keep NZIFF effective and useful for a broad range of stakeholders.
Your retrospective content seems far from a 'greatest hits' in that there seem very few safe choices. How did you go about programming these?
I wanted films that captured something of the spirit of their times – that might still speak directly to audiences in 2018. Finding good copies was important too. The political moment is fundamental to many of these films – Wings of Desire yearns for the fall of the wall, Cria Cuervos buries Franco, Raise the Red Lantern calls for Chinese modernisation – but their voices still sound fresh and true. Some of the current year's strongest films are every bit as grounded in the present moment: Shoplifters, Donbass, Happy As Lazzaro, Leave No Trace, Capharnaum, and Leto made by a director under house arrest.
Speaking of bold opening night films, opening the first festival with a film as deeply sardonic and disturbing as Hunger was quite a statement. The seriousness of the original enterprise is immediately clear, and the film remains well worth seeing 49 Opening Nights later.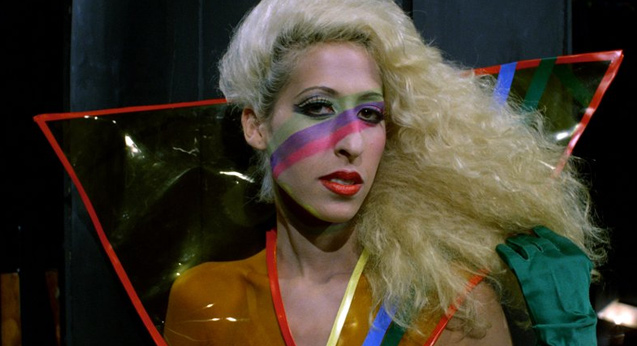 Liquid Sky is probably the most startling trip into another time: it takes you right to the jaded heart of pre-AIDS hedonism. Its club kids are the real thing, the superstar children of Andy Warhol and Aladdin Sane. The title was made-up slang for heroin, and the filmmaker was a former Soviet documentarian, newly settled in New York and clearly mesmerised. The tone definitely wavers: it takes itself seriously, and then it doesn't. Passed over for selection by my predecessor in 1983, it was still hot enough to pack the St James for two late-night screenings once I had my hands on the programme a year later. The restoration is amazing, and the cold burn of sexual hostility in the model vs model match-off that shapes the film still takes your breath away.
How would you characterise the Aotearoa films in this year's programme?
It's a documentary feast, with Mega Time Squad for light relief, and Stray for giant screen majesty and acting chops (Kieran Charnock and Arta Dobroshi). All four shorts programmes are very strong indeed.
How would you hope audiences view the overall programme this year, and what attitude would you like them to take into the festival?
No film is intended for everyone. NZIFF hopes to nudge audiences towards the films that, one way or another, will mean the most to them.
Last of all, this is more a request than a question. Can we please end the madness that is the audience Q&A?
No one is compelled to stay. But maybe you need to be first to the mic.
---
The New Zealand International Film Festival kicks off in Auckland mid-July, with Wellington a week later, and then the rest of the country to follow.
Related articles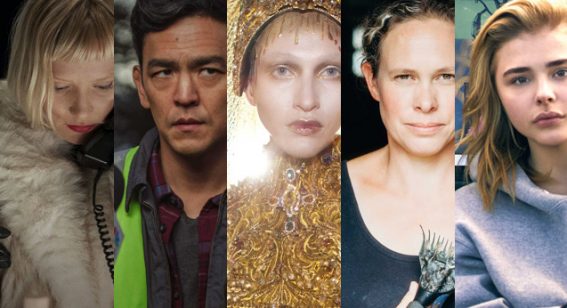 Think you missed out? You might be in luck.