MIB neuralyzed the competition at the NZ box office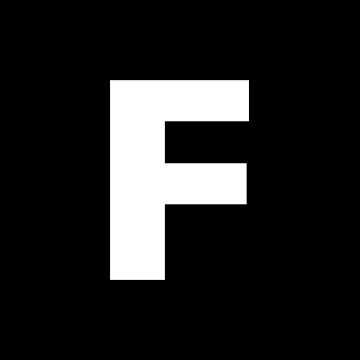 FlicksNews | 20 June 19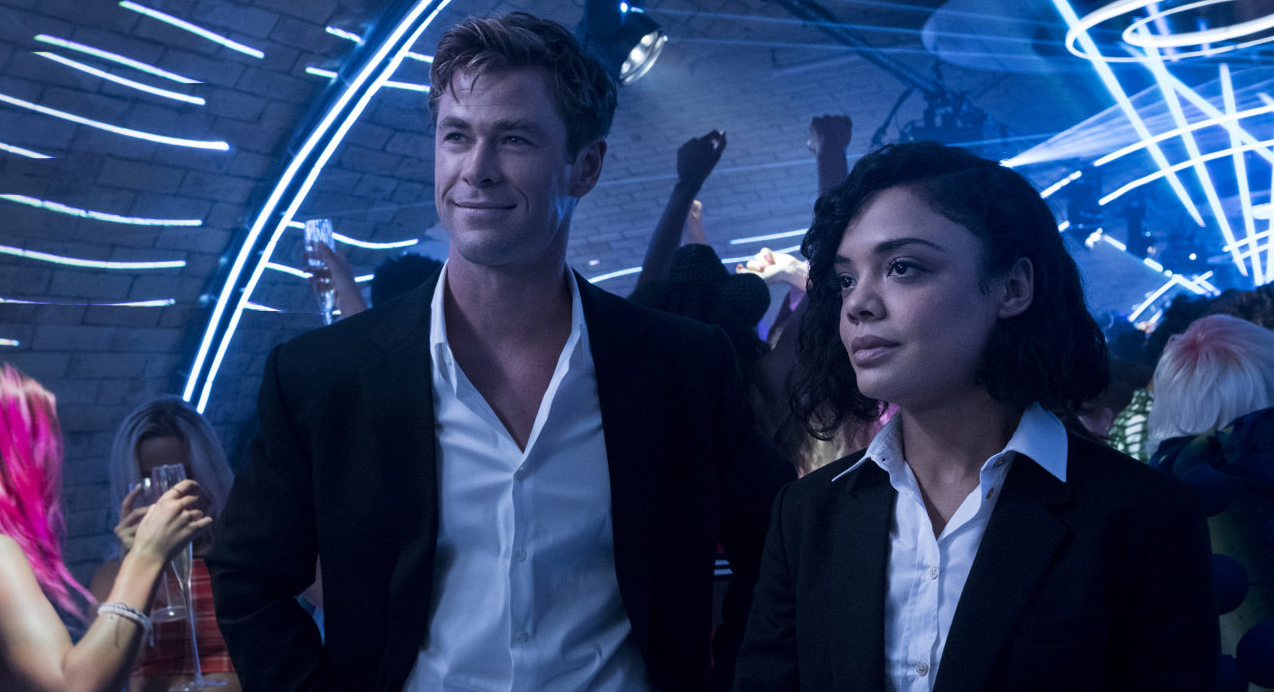 Proving that it still looks good, the Men in Black series found favour with New Zealand audiences once again with International debuting at #1 in its opening week. Will Smith, now a man in blue, continues to be favourable with Kiwis as well with Aladdin staying put at #3. As for Elton John, a man in all colours of the rainbow, his biopic Rocketman holds steady as second place.
See below for the full report.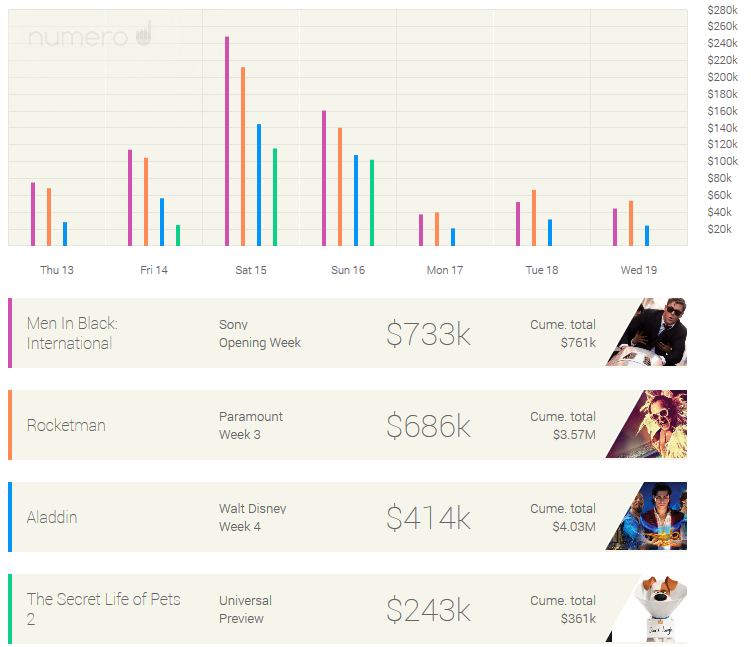 1. Men in Black: International $732,906 (Sony)
2. Rocketman $685,964 (Paramount)
3. Aladdin $414,239 (Walt Disney)
4. The Secret Life of Pets 2 $243,022 (Universal)
5. X-Men: Dark Phoenix $231,150 (Fox)
6. John Wick 3: Parabellum $146,685 (Studiocanal)
7. Godzilla II: King of the Monsters $127,694 (Warner Bros)
8. Pavarotti $119,639 (Madman)
9. Sometimes Always Never $102,583 (Sony)
10. Bharat $95,772 (Forum Films)
Source: Numero. Estimated figures as at 3:07pm, 20/06/19
Sign up for Flicks updates
Related articles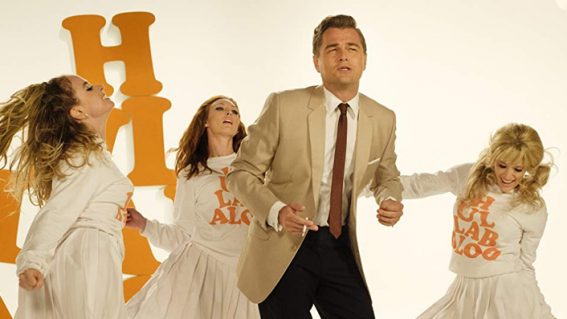 It's a golden week for the Hollywood love-letter.