Rocketman rose like a phoenix, unlike Dark Phoenix – Weekly box office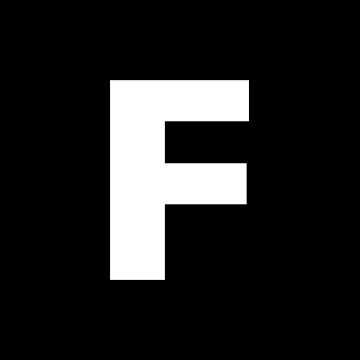 FlicksNews | 13 June 19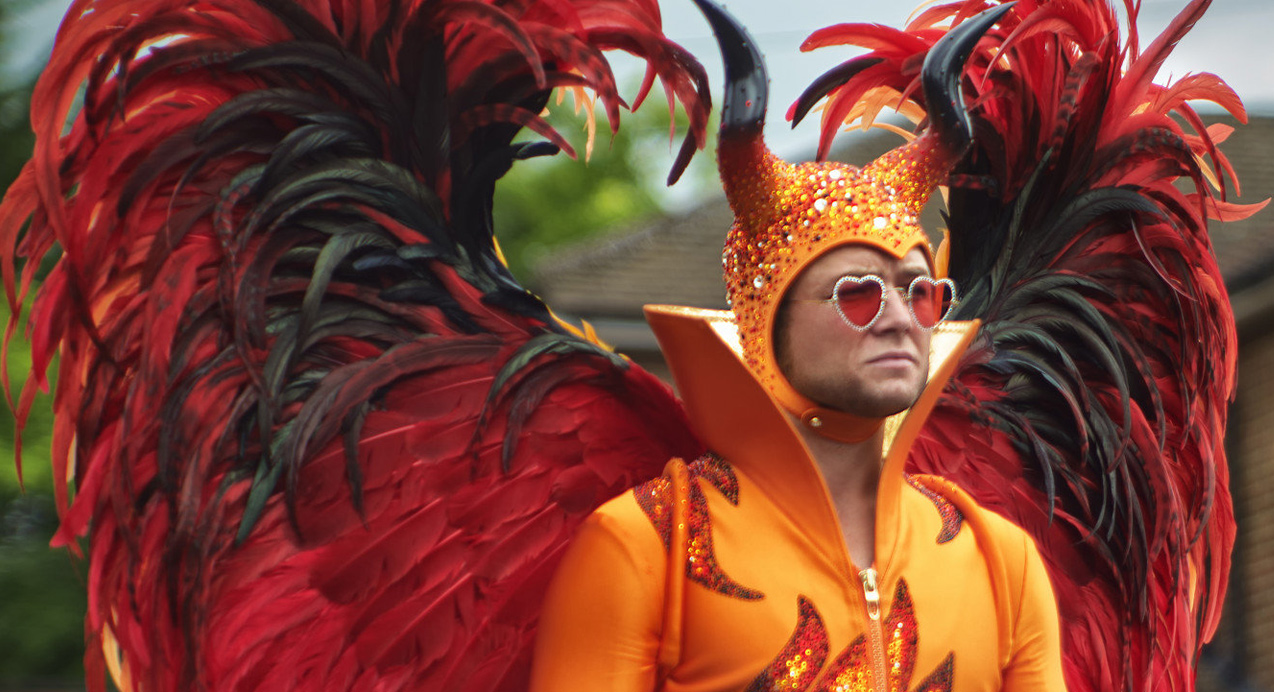 In its second week of release, Elton John biopic Rocketman rises to the top of the New Zealand box office like a phoenix. The other phoenix, Dark Phoenix, crumbled to ash in second place—a mere $15k above Aladdin in its third week.
Could Men in Black: International neurolise Sir Elton next week? We'll have to wait and see. See this week's results below.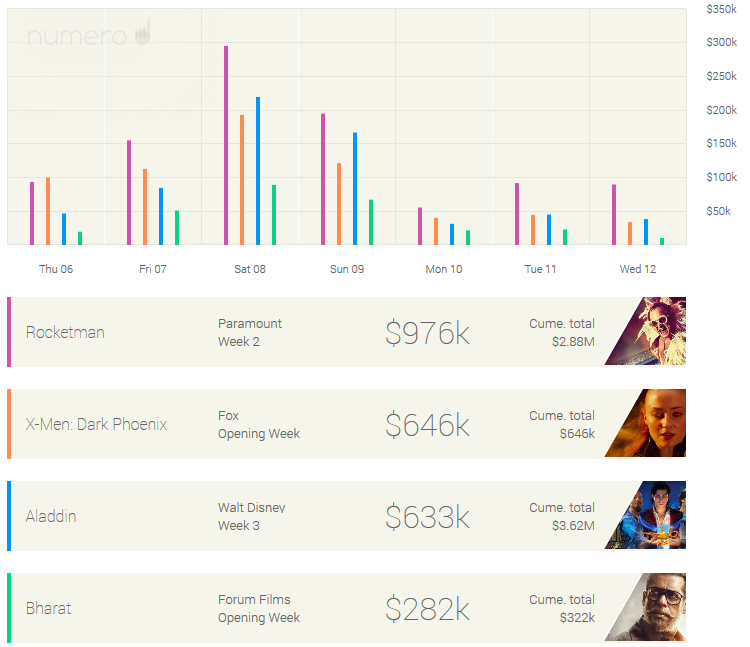 1. Rocketman $975,700 (Paramount)
2. X-Men: Dark Phoenix $645,782 (Fox)
3. Aladdin $632,783 (Walt Disney)
4. Bharat $282,238 (Forum Films)
5. Godzilla II: King of the Monsters $262,351 (Warner Bros)
6. John Wick 3: Parabellum $210,681 (Studiocanal)
7. Pokémon Detective Pikachu $124,982 (Warner Bros)
8. Tolkien $91,140 (Fox)
9. Avengers: Endgame $59,884 (Walt Disney)
10. Laiye Je Yaarian $42,176 (Mind Blowing)
Source: Numero. Estimated figures as at 1:57pm, 13/06/19
Sign up for Flicks updates
Related articles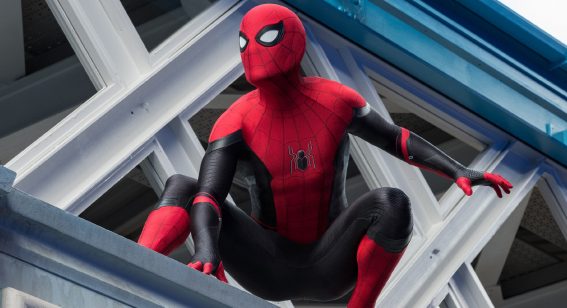 Spidey-sequel is smashing it in cinemas.