To nobody's surprise, Toy Story 4 topped the NZ box office this weekend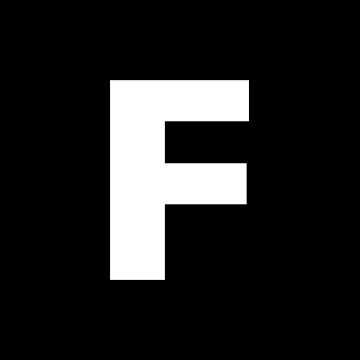 FlicksNews | 01 July 19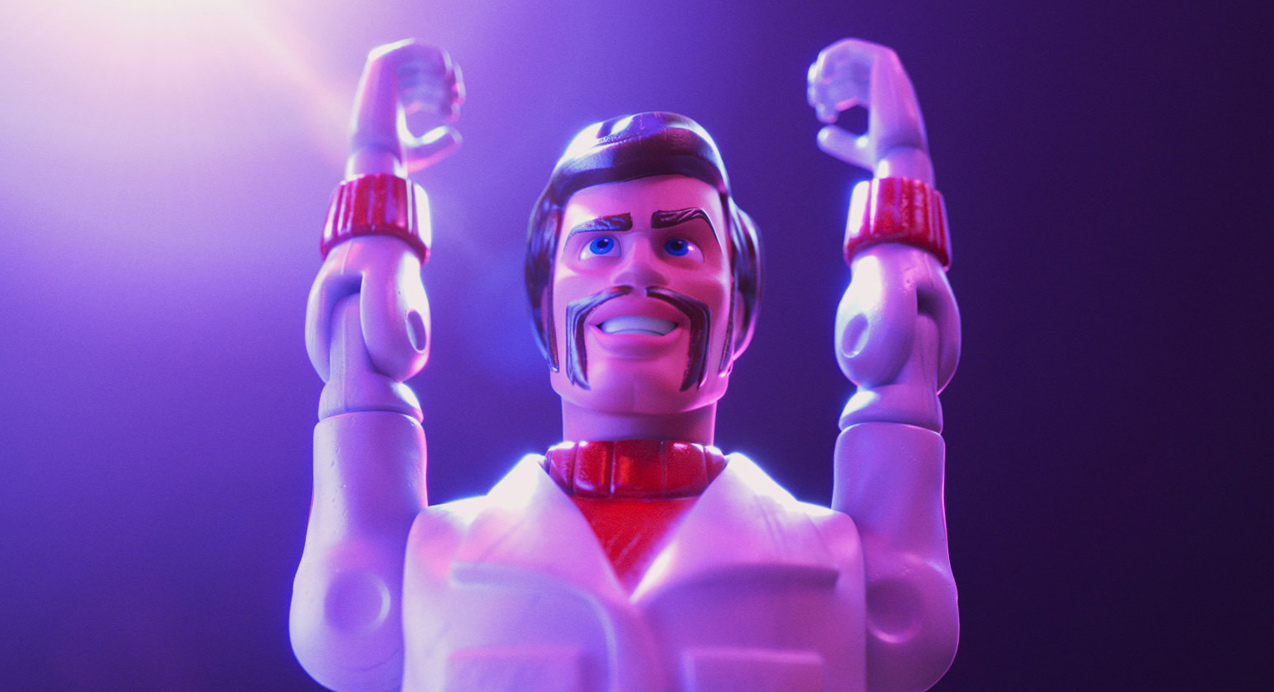 First of all, thank you for clicking the least clickbait-y headline we've ever written—really, there's no exciting way to put it. Pixar's latest, Toy Story 4, made killer bucks in the USA last week, so there's zero surprise in reporting that it almost made a million here in its first four days, taking it straight to the top of the New Zealand box office.
In second place, British crowd-pleaser Yesterday made a respectable $500k, beating horror sequel-spinoff-franchise-merger Annabelle Comes Home's third-of-a-million. Not exactly a smash for The Conjuring series but was roughly on par with what the first Annabelle made in NZ ($343,000).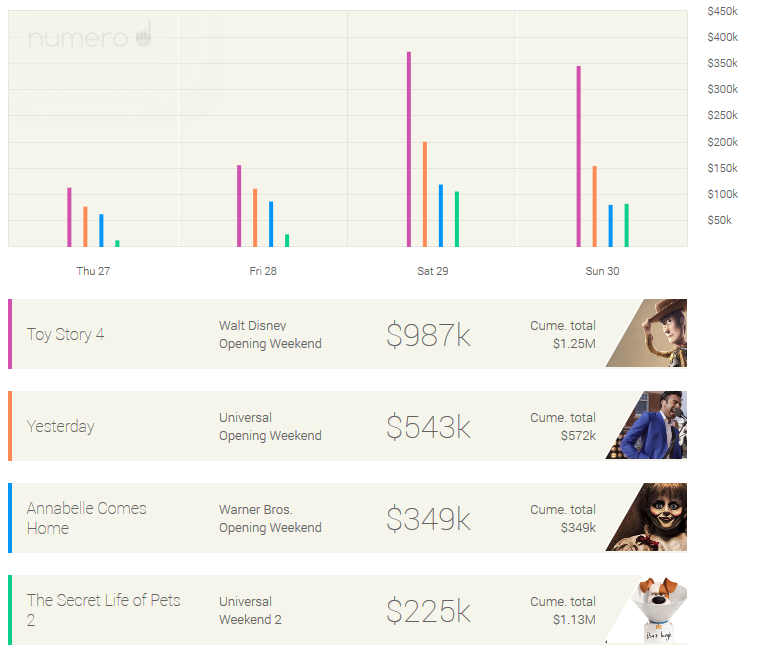 1. Toy Story 4 $986,752 (Disney)
2. Yesterday $543,109 (Universal)
3. Annabelle Comes Home $348,732 (Warner Bros)
4. The Secret Life of Pets 2 $225,051 (Universal)
5. Rocketman $191,775 (Paramount)
6. Men in Black: International $157,100 (Sony)
7. Aladdin $116,934 (Walt Disney)
8. Pavarotti $58,232 (Madman)
9. Parasite $55,323 (Madman)
10. Kabir Singh $46,596 (Forum Films)
Source: Numero. Estimated figures as at 3:04pm, 1/07/19
Sign up for Flicks updates
Related articles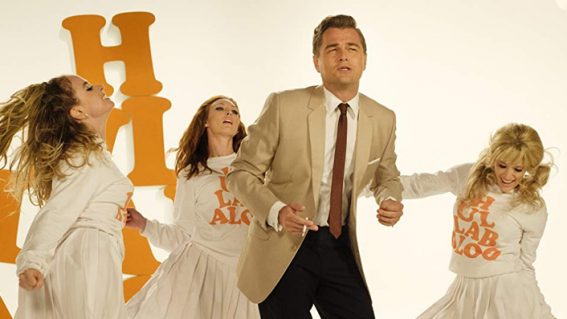 It's a golden week for the Hollywood love-letter.