Review: 'The Zookeeper's Wife' Delivers Compassionate Hugs & Kicks to the Gut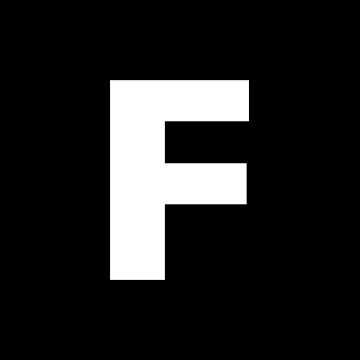 Liam MagurenReviews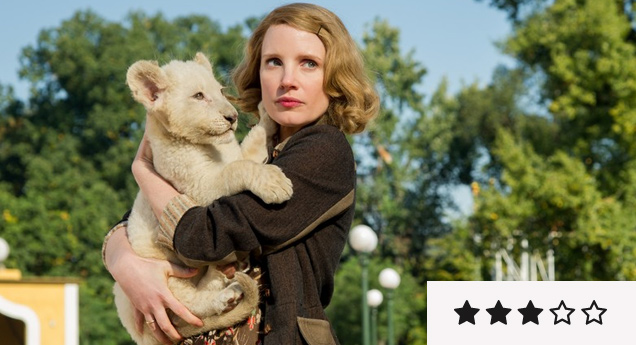 Director Niki Caro (Whale Rider) recently completed Disney's McFarland, USA and it won't be long until she finishes Disney's live-action Mulan. Her in-between feature, The Zookeeper's Wife, is no Disney flick. Based on the true story of Polish animal tender Antonina Żabiński (Jessica Chastain) and her husband Jan (Belgium actor Johan Heldenbergh), the film follows the couple's colossally brave decision to transform their bomb-mangled zoo into a safe haven for Jews during WWII. It doesn't rewrite Schindler's List, but Caro delivers enough compassionate hugs and kicks to the gut to make the story worthwhile.
I must warn all fellow animal-lovers: plenty of wildlife die cold, lonely deaths in this film. You hardly ever see these deaths directly, though seeing Chastain's crushing in-the-moment grief feels just as devastating – if not worse. It's a captivating trick Caro pulls off numerous times, often refusing to show the violence but forcing the viewer to piece together the horror that took place. It's telling when the sight of a blown-up animal corpse feels nowhere near at gut-wrenching as seeing Jan help kids board a train for a very depressing reason.
Unfortunately, the film doesn't do much more to amplify itself above similar WWII tales of heroism and the story isn't distinctive enough to stand alongside other recent greats like Lone Scherfig's Their Finest or Anne Fontaine's The Innocents. There's a dawdling sort-of-but-not-really love triangle, told in a way that awkwardly suggests Jan waited a year to talk to Antonina about it. Daniel Brühl does reliably well as nice guy zoologist friend who flips to being a Nazi scumbag, though the script doesn't get into his mind enough to justify his final moments.
It may not be encouraging to call The Zookeeper's Wife an above-average drama about everyday war heroes. However, if you haven't seen a WWII film in a while – or at all – then you'll probably find this absolutely compelling.